Whether we are serving at church by teaching the kids on Sunday morning, singing in the worship choir, or serving coffee and donuts, on the receiving end of that act of service are people–with names and faces, hearts and passions––tied together in spirit and moving towards Jesus. Serving is ultimately an outpouring, be it big or small, of love for God and love for one another. What if we challenged ourselves to see serving as a spiritual discipline through which God is shaping us? Serving then becomes so much more than an obligation or a task to check off the list. It becomes an opportunity for growth and an expression of God's love in us.
Cedar Ridge has many serving opportunities, and you are encouraged to try a few areas that are of interest to you until you find a place that seems to be a good fit. We will provide you with all the support you need to get started. Feel free to contact the ministry leaders listed below to let us know how you would like to get involved.
Sunday Morning Hospitality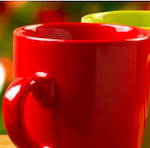 Prepare coffee on Sunday mornings, greet people at the doors, or serve donuts and bagels. Contact Ruth Campbell.
Sunday Morning Set-up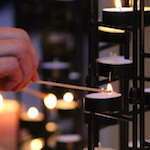 Prepare and serve communion elements, or help set up candles, and creative elements for the Sunday service. Contact Ruth Campbell.
Interested in Getting Involved?