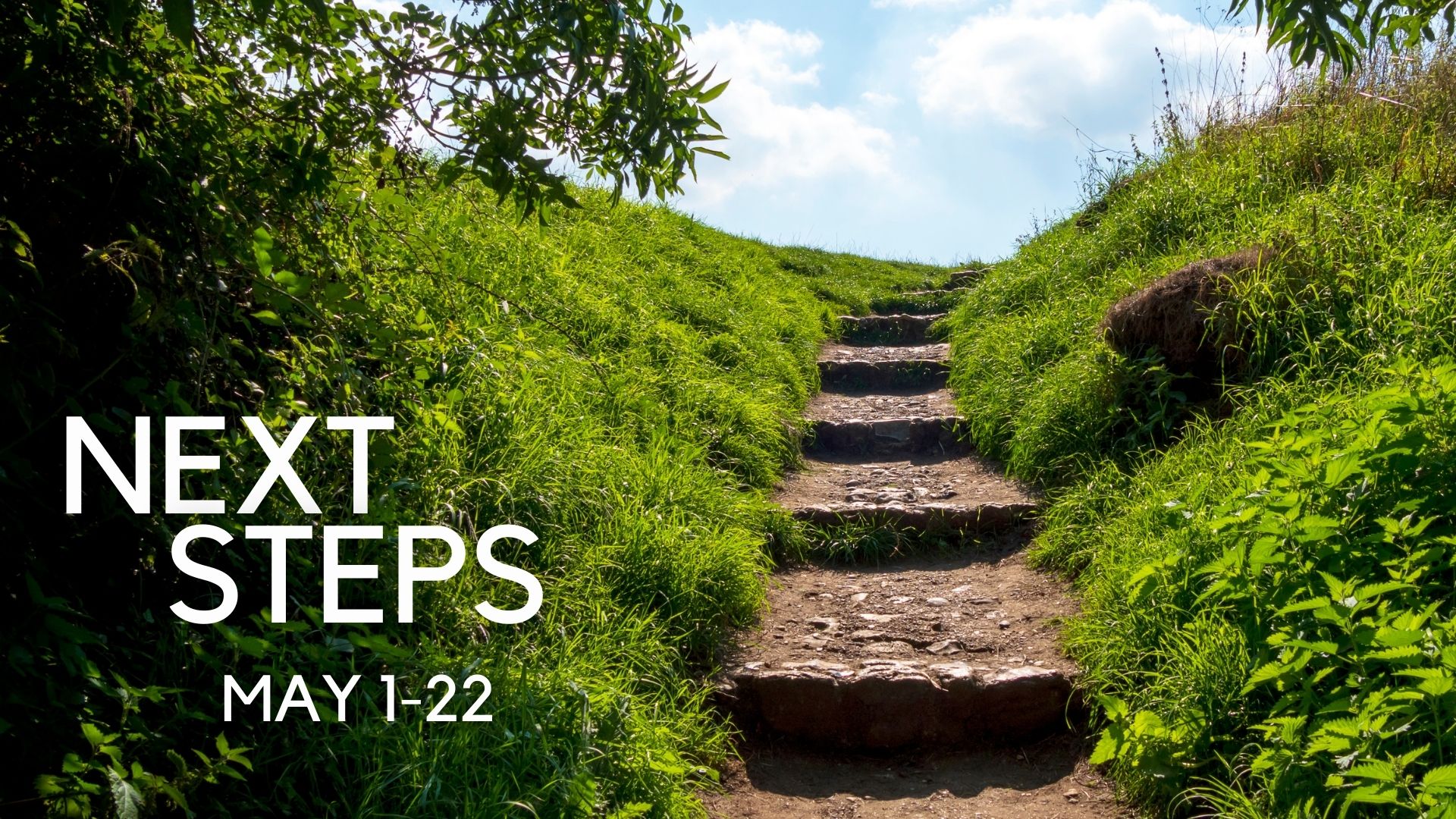 Next Steps
May 1-22, 2022
The events of Easter do not mark the end of Jesus' work of bringing hope, love and healing to Earth. Rather, they launch a whole new chapter—one in which Jesus empowers his followers to do "even greater things" (John 14:12). The resurrection of Jesus transformed the first disciples from women and men hiding in fear behind locked doors, to a radical community that healed the sick and proclaimed the kingdom of God.
In this four-week series, we will look at various stories from the book of Acts to explore ways in which these first church communities stepped out into an often hostile world with faith, hope, love and joy. And we will consider ways in which we too can venture beyond our comfort zone to engage in the life Jesus intended for us, "life to the full" (John 10:10).
| | | |
| --- | --- | --- |
| Date | Message | Speaker |
| Sunday May 1 | Step Out and Seize the Day | Matthew |
| Sunday May 8 | Step Into a World of Possibility | Ruth |
| Sunday May 15 | Step Up for One Another | Matthew |
| Sunday May 22 | Step Forward with Courageous Hope | Matthew |
​
In-Person and Online Sunday Services
Our 10AM Sunday services are held in-person, as well as live-streamed over zoom. Masks must be worn for in-person services, and social distancing is recommended at this time. Everyone is welcome. We hope you can join us!
Welcome!
Cedar Ridge Community Church is a diverse, open, and affirming community of followers of Jesus, sharing God's love with everyone and working to make the world a better place for all. We invite you to join us on our journey of growing to be more loving people who recognize that change must begin with us.