Pastoral Staff
Pastoral staff lead our church on a day-to-day basis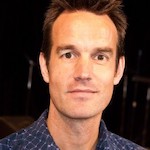 Matthew Dyer
Lead Pastor
Matthew has served as Lead Pastor at Cedar Ridge since 2006. Originally from England, he trained and practiced as a medical doctor and then worked in Latin America during the '80s and '90s developing Mother and Child Health programs in poor and marginalized communities. In 1995 Matthew moved into pastoral ministry, serving as a pastor at Vineyard churches in Cincinnati, Ohio and Exeter, England before becoming part of the Cedar Ridge community. He is married to Lisa (a nurse) and they have four adult children. Matthew loves nature; he is a keen beekeeper, enjoys rugby, football and cricket, and likes nothing more than just relaxing with his family. He is passionately committed to Cedar Ridge because of all the amazing people who have made it their home, and because of our vision to follow Jesus and be the change that can bring healing and reconciliation in our world.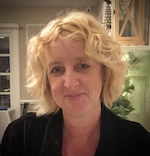 Ruth Campbell
Pastor for Ministry Development
Ruth joined Cedar Ridge in 2010, attracted by the honesty, warmth, and lack of "religion" of the members. She is inspired by the vision of a community following Jesus together, working as agents of love, peace and hope in the world. Ruth was born and raised in England before moving to the Caucasus, where she taught Theology and led a student ministry team. Escalation of conflict in the region led to her shifting into work with refugees. From there she moved to Africa to run refugee camps and food distribution programs, and to promote economic development among the poor. She met her husband Ben in Angola, and they have two teenaged children. After 20 years in international development, Ruth joined Cedar Ridge staff in 2016. She enjoys hiking, cooking, writing, and hanging out with family and friends.