Board of Trustees
The Board of Trustees is responsible for organizational governance at Cedar Ridge.
What Does the Board Do?
The Board of Trustees is responsible for organizational governance at Cedar Ridge. While pastoral staff lead the church on a day to day basis, the Board is responsible for ensuring that we operate ethically and with fiscal responsibility and that we remain true to our vision and values. The Board is also responsible for holding our Lead Pastor accountable both morally and in terms of role performance. Board members serve a three-year term and each year our community elect new members. You can read about desired qualities for the Cedar Ridge Board here. You can find our bylaws here.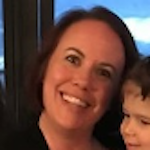 Natalie Buffington
Treasurer
Natalie is newly retired from the Air Force, having served twenty years in many positions. Cedar Ridge became Natalie's home in late 2019, just before the pandemic hit. She received a flyer in the mail advertising the Harvest Festival when she new to the area. Natalie is happily married to Christine, and they have two young children. She loves that her wife is always welcome, even though she is Jewish, and that they haven't been judged for being LGBT or interfaith.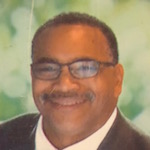 Hubert Dixon
Hubert is an elementary school teacher in Washington, DC. He has been a classroom teacher for ten years. Prior to teaching, Hubert carried out non-profit social justice work for nearly 20 years. Hubert is married with a daughter, and his family has attended Cedar Ridge for 5 years. Hubert loves the community, youth programs, and thought-provoking sermons.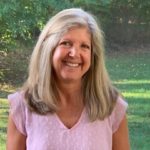 Ginger Donohue
Ginger's 15 years at Cedar Ridge have helped her to lean into experiencing God's great love, as well as expanding the ways she shares God's love throughout the various aspects of her life. She also credits Cedar Ridge with helping to broaden her perspective in many areas, opening her eyes and heart in ways that were at times quite challenging. Ginger is a long-time small group member; she served in the nursery for many years, and now enjoys working with our preschoolers. Ginger has developed strong friendships at Cedar Ridge, and has been challenged to engage with the messages in a transformative way.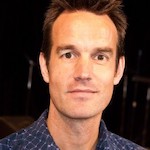 Matthew Dyer
Lead Pastor (with responsibility for overall church leadership, and pastoral concerns)
Matthew has served as Lead Pastor at Cedar Ridge since 2006. Originally from England, he trained and practiced as a medical doctor and then worked in Latin America during the '80s and '90s developing Mother and Child Health programs in poor and marginalized communities. In 1995 Matthew moved into pastoral ministry, serving as a pastor at Vineyard churches in Cincinnati, Ohio and Exeter, England before becoming part of the Cedar Ridge community. He is married to Lisa (a nurse) and they have four adult children. Matthew loves nature; he is a keen beekeeper, enjoys rugby, football and cricket, and likes nothing more than just relaxing with his family. He is passionately committed to Cedar Ridge because of all the amazing people who have made it their home, and because of our vision to follow Jesus and be the change that can bring healing and reconciliation in our world.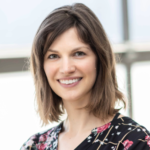 Jennifer Hair
Chair
Jennifer began attending Cedar Ridge in late 2012, at a time in her life when she was "shopping around" for a church community to call home. She immediately was drawn to Cedar Ridge's open, accepting culture, relatable and thought-provoking Sunday messages, and commitment to continued growth. Over the years, Jennifer has served with the children's ministry, Care Circle, Guatemala team, and the Economic Justice team. Jennifer is employed as a genetic counselor; her current role involves counseling patients about the implications of their genetic test results, as well as educating healthcare providers and the public about the utility of genetic testing.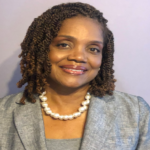 Andrea Hall
Andrea has been a member of the Cedar Ridge community for over 10 years. She enjoys serving in children's ministry and has worked in Early Childhood education for the past 16 years.  She visited our partners in Guatemala, which she describes as "tremendously rewarding." Andrea is mother to three young adults: Kathy, DeAnnah, and Darren. In her free time, she loves spending time with her family and friends, reading, and traveling when she can.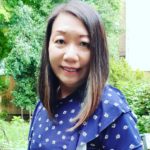 Margy Lee
Secretary
Margy came to Cedar Ridge over 12 years ago at the suggestion of a friend. Not wanting to rush into things, she finally became an official member in 2020. When she first arrived, she was confused as to why there was no set "statement of faith" outlining what the church believed. Margy writes: "I came to realize that the church is itself on a journey to be a place of hope and shelter for all who want to seek and follow Jesus. I am drawn especially to the genuine faith of the people here, where it's okay to say we don't know and to find answers." Margy has enjoyed serving on the greeting team, helping in children's ministry, and sewing dolls and bears for Guatemala.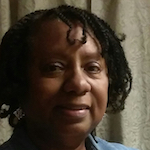 Gina Richardson
Gina started attending Cedar Ridge in 1998 with her husband Kevin and two sons, Christian and Spencer. Gina loves that Cedar Ridge welcomes all to share our vision of following Jesus, with a focus on social justice, service and prayer. The relational aspect of sharing our faith in discipleship groups and serving together has been an important aspect of Gina's faith journey at Cedar Ridge. Gina has served with children's ministry, Care Circle, the Prayer and Healing team, Guatemala Team, and Racial Reconciliation in Education team. She was born in Washington D.C., but is a fan of the Baltimore Ravens. She has a degree in Advertising Design, and enjoys reading, art, and walking on the beach with her husband.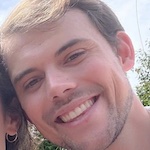 Ben Sandberg
Ben joined Cedar Ridge in the early 2000s, growing up in the children's ministry, before attending as an adult. Through the years, Ben has always appreciated that he could come to Cedar Ridge as he was, with all his thoughts, beliefs, and baggage. Ben notes: "I love that Cedar Ridge approaches spirituality as a journey, where we are all on the winding path with Jesus, taking this journey step by step, while also supporting one another and those in our communities both near and far."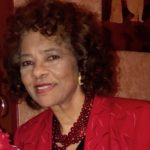 Nadine Smith
Nadine has been a participant in the CRCC community for 19 years, becoming an official member in 2018. She is primarily drawn to the sermons, which she finds intellectually and spiritually stimulating. She also appreciates the openness, flexibility, and non-judgmental nature of the community, as well as Cedar Ridge's activity on behalf of social action and justice. Nadine is grateful that Cedar Ridge encourages independent thought but is still based on scripture, and she feels a freedom to be open and honest about whatever is on her mind.