The farm at Cedar Ridge is a little over half an acre of vegetable and fruit crops, tended by volunteers from our church community and the surrounding neighborhood. Each year we grow between 1 and 2 tons of organic food, which is distributed to people in need, in collaboration with Manna Food Center. Although Maryland is the wealthiest state in the US as measured by median household income (and Montgomery County is the second wealthiest county in Maryland), poverty and hunger are widespread and growing problWe welcome all kinds of community involvement! We love having people of all ages and abilities volunteer at times that work for them. We have hosted groups from schools, businesses, organizations working with people with developmental challenges, scout troops, and various faith communities. By social distancing, we can work together safely to help our hungry neighbors. Most of our farm food is taken to neighborhood food pantries and soup kitchens by Manna Food's Community Food Rescue volunteers. Each month, fresh produce will also go to support 20 families with students at nearby Greencastle Elementary School.
The 2021 farm season is in full swing. We have already harvested well over 1 1/2 tons of delicious fresh produce. Our late summer crops include tomatoes, peppers, eggplants, tomatillos and sweet potatoes, and we are preparing to plant more lettuces, cabbages and other early fall crops. Join us 6-8PM on any Thursday (weather permitting) or contact us to find out other days and times you can take part in this meaningful work of being "the change we want to see in the world." (All tools and equipment are provided. Tasks for all ages and abilities. SSL/community service hours available. Please bring a water bottle.)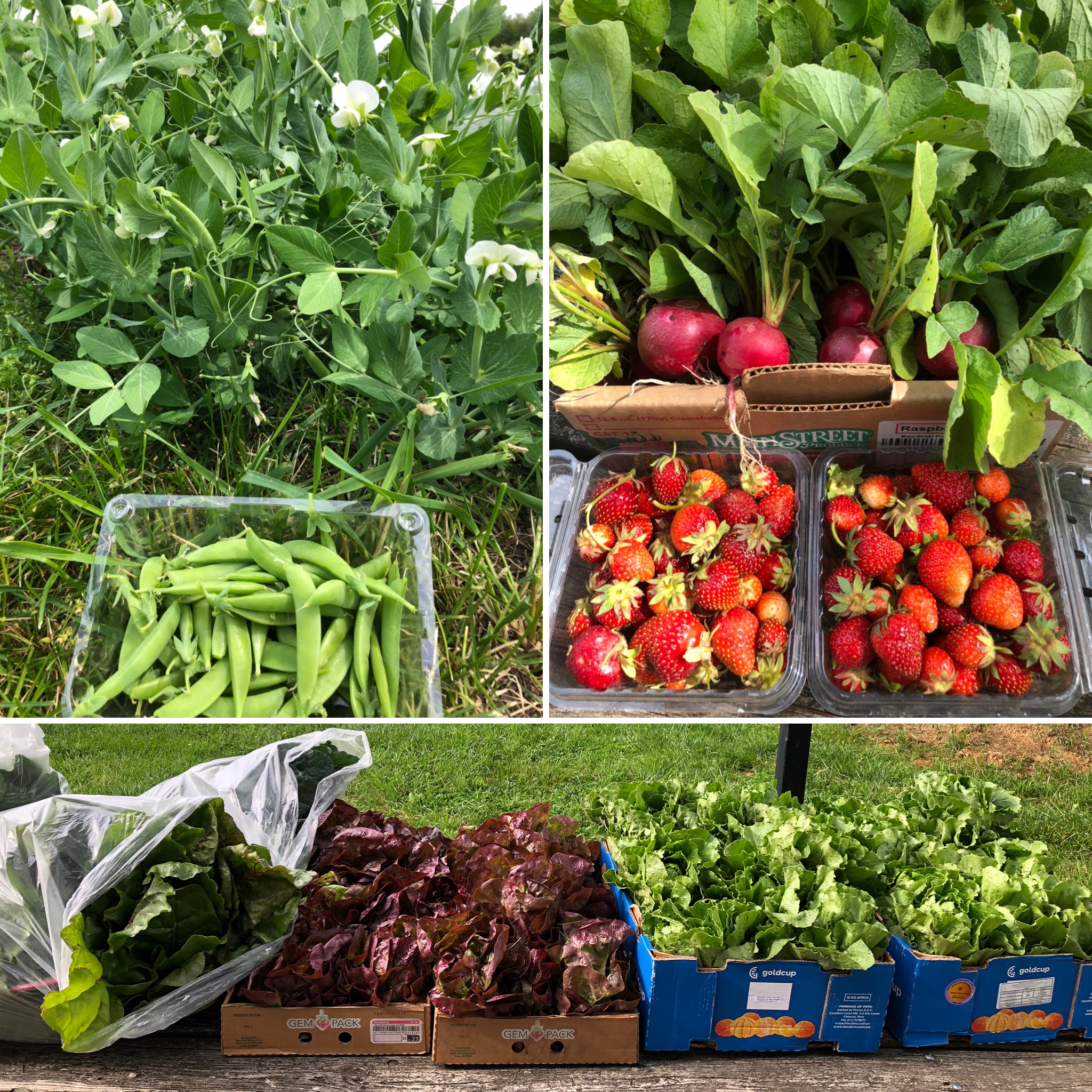 Photo: Spring crop harvesting.