The farm at Cedar Ridge is a little over half an acre of vegetable and fruit crops, tended by volunteers from our church community and the surrounding neighborhood. Each year we grow about 2 tons of organic food, which is distributed to people in need, in collaboration with Manna Food Center. Although Maryland is the wealthiest state in the US as measured by median household income (and Montgomery County is the second wealthiest county in Maryland) poverty and hunger are widespread and growing problems.
In a normal year, we welcome all kinds of community involvement! We love having people of all ages and abilities volunteer at times that work for them. We have hosted groups from schools, businesses, organizations working with people with developmental challenges, scout troops, and various faith communities. In any other year, we would extend to you a very warm invitation to join with us in this meaningful work of being "the change we want to see in the world."
This year, we have had to put in place restrictions to abide by COVID-19 guidelines. However, we are now able to welcome volunteers to the farm on Thursday evenings from 6-8PM to harvest produce. Masks and gloves must be worn.
We held our first socially distanced farm night on July 17, where we harvested 150lbs of produce, weeded and planted crops, while listening to music and enjoying good company. Everyone wore masks and gloves on the farm plot, and maintained a safe distance from one another. Our next date will be Friday August 28, 7-9PM. Bring your own drinks and snacks to enjoy afterwards. Everybody welcome!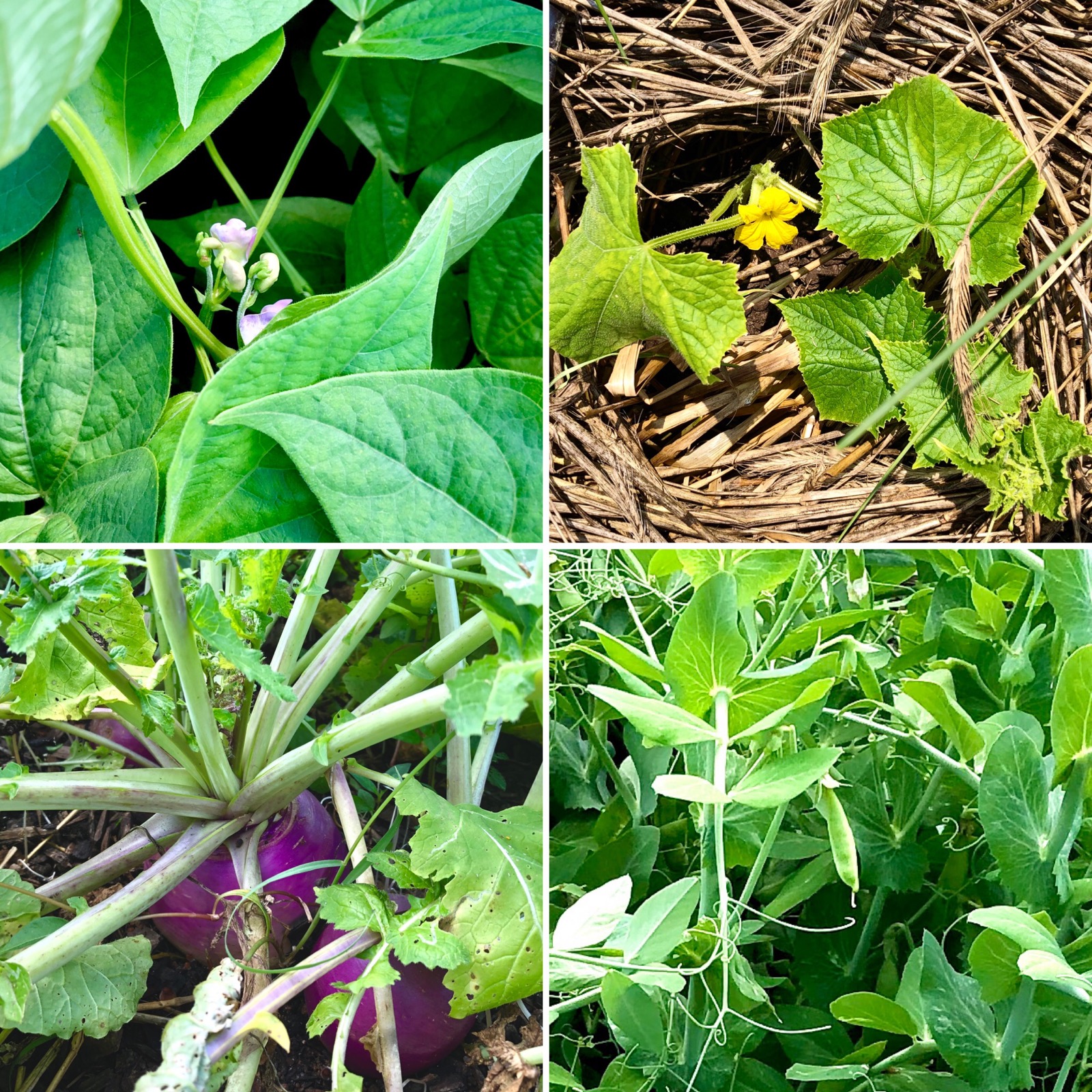 Photos: Beans and squash plants beginning to flower, turnips and peas ready for harvesting