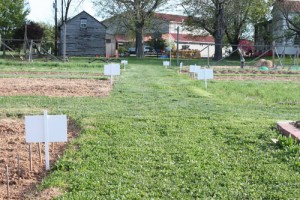 Our farm is a little over a half-acre of vegetable and fruit crops, tended by the Cedar Ridge community. Each year we grow well over a ton of organic food, which is given to local groups that serve the hungry and homeless. Although Maryland is the wealthiest state in the US as measured by median household income (and Montgomery County is the second wealthiest county in Maryland) poverty and hunger are widespread and growing problems.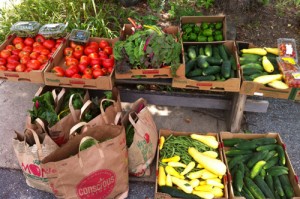 In addition to providing food to neighbors in need, the farm is a way for us to take a stand on the issue of hunger. Through the farm we form alliances with other groups working on this issue. And by sowing and weeding, watering and harvesting, we demonstrate that hungry and homeless people are incredibly precious to God and are worth our time and toil. We also realize, as we serve together, how blessed we are—with food and health, with land and resources, and with a loving community.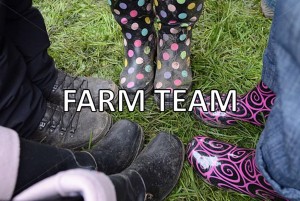 During the growing season, we have regular work days (Wednesdays from 6 PM onwards, and Sundays at 9 AM) led by a member of the farm team. You can also help on other days by checking the task list on the back of the farm shed door. You don't need to have gardening experience, or be a church goer – all are welcome and appreciated. SSL hours are available for middle and high school students. If you are new to the farm, or if you have questions, email the Farm Team.
Sign up to help on the farm here!
If you know an experienced farmer/horticulturist looking for a part-time summer job, check out the link for all the details!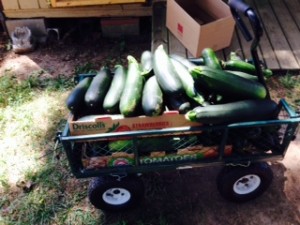 Farm produce is distributed to a number of groups working with the homeless and hungry in our local community. This year, we will distribute most of the produce to families in need in partnership with Manna Food at their distribution site at the East County Community Center, neighboring Greencastle Elementary School. To help with distributions, sign up online, or send us an email to find out more.
Come and be a part of bringing veggie-happiness to our neighbors in need. Thanks in advance!
Check out the Farm Blog!