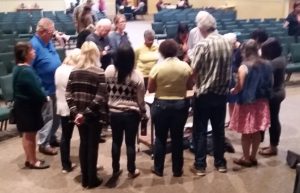 Concern for racial justice and reconciliation is core to our identity as a community committed to following the way of Jesus. Through various events throughout the year, we seek to deepen our awareness and understanding of historic and current racial issues that cause pain and inequities in our community and in society as a whole. We seek to create a safe and inclusive space where we can have open and honest dialogue about race so we can better understand the significance of diversity in the world, and empower and equip our community to live out God's vision of peace and justice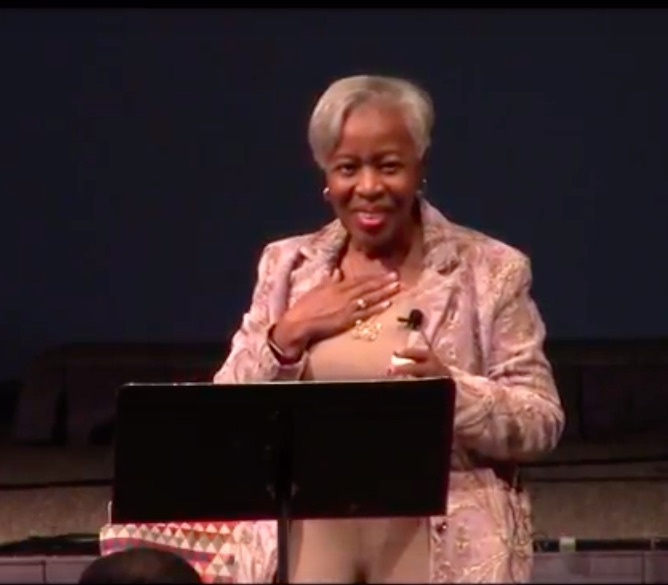 Cedar Ridge has a particular focus on racial equity in public education. On November 10, we hosted a half-day workshop, All God's Children: Racial Equity and Justice in our Schools. The keynote speaker was the Reverend Brenda Girton-Mitchell–an ordained Baptist minister, attorney, and former director of the Center for Faith-Based and Neighborhood Partnerships at the U.S. Department of Education. Presentations from the workshop can be viewed here, and the workshop resource packet can be downloaded here. There are three ways you can support this initiative:
Pray for…

The students and teachers at the schools in your neighborhood
The growing disparity between schools—both from the perspective of race and income
Discernment about how to respond as an individual and as a community

Provide support to Greencastle Elementary School through the Food in Backpacks program and the Birthday Books program.
Get involved in the recently launched advocacy project in support of after-school programs for Greencastle Elementary School. To learn more, please email Melinda Anderson or Rachel Anderson.
Other recent events have included books studies focused on Educating All God's Children and Just Mercy, as well as a workshop entitled "How We Got Here: The Racial history Behind Today's Headlines."
Read more: Together on a Journey Towards Reconciliation