Kids: Read about life in Ipala, Guatemala!
COVID-19 Response: Food for Ipala
Guatemala COVID Report–Updated April 2022
The country of Guatemala and the town of Ipala continue to weather the storm of COVID-19. Ipala has endured spikes in cases, shutdowns, and deaths of some prominent people in the community. Fortunately, vaccines are available in town and vaccination rates are relatively high, though some are hesitant to get the shots.  Many residents have experienced inconsistent income and now face increased prices for food, gas, and other essentials. Schools are partially open as students rotate between remote (via WhatsApp) and in person classes.  Many parents have been sending children even while schools are "closed" during the Red (high number of cases) periods in order to help their children catch up academically.  Lack of water and appropriate hygiene equipment present more challenges for some schools.
Throughout the pandemic, ACIDHER has been active in meeting the needs of the community. They continue to work with scholarship students, administer a health fund, and have initiated and distributed several rounds of emergency food to those most impacted by the lockdowns. Cedar Ridge continues to maintain contact with our partners and provide funding for these and other opportunities to advance economic justice in Ipala.
The Partnership Between Cedar Ridge & Ipala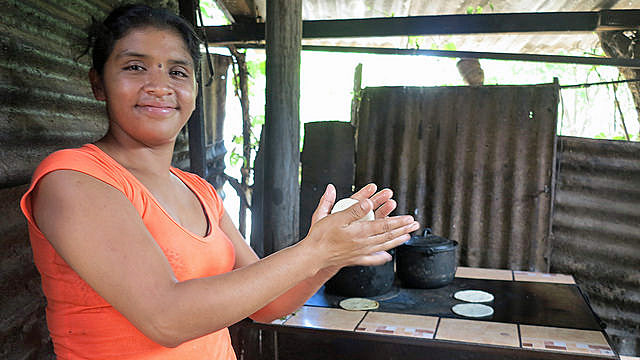 Cedar Ridge continues to develop a mutually beneficial partnership with the wonderful people of Ipala, Guatemala. Through ongoing practical projects, regular trips, and local events we are fostering friendships with the women, men and children of this Central American town, and with immigrants living in the metro DC area. As we learn from and serve alongside each other, we are experiencing the goodness of the Kingdom of God and seeking to advance social and economic justice amongst vulnerable people.
History of the Partnership
Starting with our vision-inspired desire to reach out beyond global, cultural and political barriers to offer friendship and practical support, the Global Engagement team led our community through a thorough and prayerful process of selecting a developing country upon which we would focus our efforts. Through a series of God-directed circumstances, in 2009 we settled on Ipala, a town of 20,000 in southeastern Guatemala.
How the Partnership Works
Working in the community throughout the year in cooperation with a non-government organization called ACIDHER, Cedar Ridge is currently focused on providing educational opportunities for the children and youth of Ipala and helping address some of the healthcare concerns of the community. Rather that positioning ourselves as "experts" from America, we seek to listen to, learn from, serve and empower our Guatemalan partners.
People of all ages at Cedar Ridge are engaged in this partnership through planning, travel, prayer, correspondence, and providing financial support for scholarships and our other ongoing projects.
How to Get Involved
To get involved, contact Deb Frew. We'd love to have you join with us in Ipala!
Thank you for your support!
Thanks to the generosity of the people of Cedar Ridge, here's a snapshot of the exciting things that are happening in Guatemala!
Completed Projects
60 low-income students are currently receiving scholarships for middle and high school. Most of these students would not be able to continue their education past the sixth grade without this support. Our commitment is to continue to sponsor each student through graduation. Each additional year of education is expected to lead to increased earning potential for these youth.
Twelve schools have received funding for much-needed building projects at their schools, such as classrooms, bathrooms, patio/play areas, and a kitchen.
A Computer Center created and operated by CIDHER provides computer education for over 250 low-income students.
Nearly 20 families have had the dirt floors in their homes replaced with a cement floor or an inadequate roof replaced with a new one.
Over 220 smokeless stoves have been installed and allow for safer, more efficient cooking for families. These stoves drastically reduce the respiratory illness suffered by women and children and decrease the use of wood by 50%. Some schools have also received stoves to allow for more hygienic food preparation for young students.
Through the use of a dedicated medical fund, dozens of people who cannot afford healthcare (including children and seniors) have been able to receive medications or tests prescribed by doctors.
Seven new homes have been constructed to replace unsafe living quarters for local families.
Trips to Ipala
Since 2011, over 100 different Cedar Ridge youth and adults have traveled to Ipala to strengthen our friendship and serve alongside the men, women, and children of this municipality. These have been truly life-changing trips for all involved, and an opportunity for us to continue to empower and learn from community leaders in an effort to promote economic justice. We serve alongside middle and high school scholarship recipients, visit schools, work on practical projects, and interact with people of all ages. We also use this time to meet with ACIDHER to review finances, procedures, and projects. We've also welcomed several Ipala residents who have traveled to Maryland.