At Cedar Ridge, we encourage people to experience growth, community and servanthood (our vision) by meeting with others in small groups during the week. It is often in the context of small groups that meaningful, transformative relationships develop. Discipleship groups are a great way to establish such relationships. In addition, Cedar Ridge members also engage with our vision through other kinds of small groups based on a particular social justice issue, creative activity, service project, or other topic. If you have an idea for a small group you would like to lead or join, please contact us.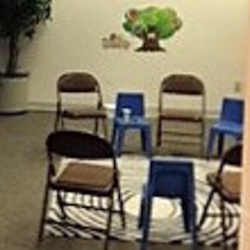 Sunday Morning Book Study Group meets on at 8:45 am in room 203 for an hour before the service. Exercise grey matter through challenging discussions brought on by theological and inspirational books!  To find out what book the group is currently studying, check out the online church calendar. Start the day with stimulating conversation accompanied by coffee and breakfast sweets. For questions, please contact Dave Martinsen.
For a list of all small groups, click here.