What Does the Board Do?
The Board of Trustees is responsible for organizational governance at Cedar Ridge. While the Lead Pastor and the Pastoral Team lead the church on a day to day basis, the Board is responsible for ensuring that we operate ethically and with fiscal responsibility and that we remain true to our vision and values. The Board is also responsible for holding our Lead Pastor accountable both morally and in terms of role performance. Board members serve a three-year term and each year our community elect new members.
The Function of the Board at Cedar Ridge – Jan 2014
Board Member Desired Qualities – Jan 2014
Following is a list of our current Board members: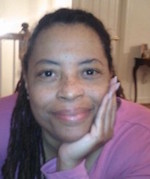 Melinda Anderson
Cedar Ridge Community Church has been an integral and fulfilling part of Melinda's life since 2005. Belonging to a church community was something Melinda felt was missing for both her and son, Colin, who was in pre-school when she began attending at the invitation of a friend. Melinda says, "We have been blessed with incredible friendships that have sustained and nurtured us. It is more than a church for us; many of you feel like family. Surgeries, birthdays, holidays, vacations. I have experienced all of these with members of CRCC. I have grown more aware of my gifts and challenges: spiritually, growing as a Christian; personally, as a single mom; and professionally, as a writer for the President of the National Education Association. I know both Colin and I are better and stronger people for being part of this loving community. My service on the Cedar Ridge Board of Trustees is just one way that I can fulfill my gratitude."
Rachel Bibee
Rachel Bibee ("bye-bee") was born in Northern Idaho and lived there until she was 9. The oldest of 4 kids, her family lived in many different locations (including Germany and Denmark) and she attended 10 different schools before graduating high school! She worked in a home for street children in Romania for 2 years before returning to the US to join the Air Force as a Korean linguist and then eventually left the service and moved to Maryland where she now works for Department of State. Rachel found Cedar Ridge in 2002 and realizing it was just what she was looking for, she began attending with her son Devon who was in the 2s/3s class at the time. Since then Rachel's family has grown: Devon is now 16, and her twins, Seth and Aden, are 6.
Matthew Dyer
Lead Pastor
Matthew has served as Lead Pastor at Cedar Ridge since 2006. Originally from England, he trained and practiced as a medical doctor and then worked in Latin America during the '80s and '90s developing Mother and Child Health programs in poor and marginalized communities. In 1995 Matthew moved into pastoral ministry, serving as a pastor at Vineyard churches in Cincinnati, Ohio and Exeter, England before becoming part of the Cedar Ridge community. He is married to Lisa (a nurse) and they have three children at college and one still in high school. Matthew loves nature; he is a keen beekeeper, enjoys rugby, football and cricket, and likes nothing more than just relaxing with his family. He is passionately committed to Cedar Ridge because of all the amazing people who have made it their home, and because of our vision to follow Jesus and be the change that can bring healing and reconciliation in our world.
Deanna French
Deanna has been attending Cedar Ridge for 13 years along with her two daughters who are now both in college. Erin is at Shenandoah University and Kaylyn is at Salisbury University. Both play basketball for their respective schools. She grew up on the Peninsula in Newport News, VA and now works for the federal government. Deanna has served in our Children's Ministry and is currently working on the Racial Reconciliation Team. What she especially loves about our community is the atmosphere - there is no pressure to be anyone but yourself and you can focus on your journey with God.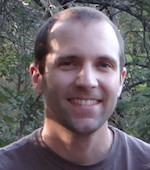 Charles Guedenet
Charles Guedenet has been coming to Cedar Ridge since 2007. He is married to Hannah and has a two year old daughter, Charlotte. His family of origin are French and he has served overseas in the Peace Corps and other NGOs. Charles currently works as a Monitoring and Evaluation Advisor for an international non-profit called IREX. He led the Cedar Ridge Global Engagement team in 2011 and 2012.
Derek Harwerth
Derek has been a member of Cedar Ridge for his entire life (21 years). His parents (Scott and Ginger Harwerth) joined in 1992, and he was born in 1993. Derek is currently a junior at the University of Maryland and studying criminology and criminal justice while minoring in Spanish. He's the manager of the Hammond Park Pool; a private, non-profit, community swim club located in southern Howard County. He also works for his parent's company, Eastern Plant Sciences, as a service technician. At Cedar Ridge, Derek has been on the high school youth leadership team since August 2012. He has also been on three teams that traveled to Ipala, Guatemala from Cedar Ridge in the last four years. Derek grew up going to Cedar Ridge every week and is so grateful for all the important lessons he has learned and all the amazing friends he has made in this community.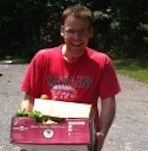 Steve Mather
Steve joined Cedar Ridge in 1994 and began serving in Children's ministry in 1996. In 2003 he joined the staff to lead Middle School and then served as Youth Pastor until 2009. Steve has led our youth on trips to Guatemala, in service on our community farm and on numerous local service projects. He has been a key leader in our marriage ministry and also leads the Silver Spring, Four Corners discipleship group. He and his wife, Tinica, have two children, Will and Violet, and they live in Silver Spring, MD.
Kevin Richardson
Kevin has been attending Cedar Ridge since 1997, first serving as a member of the church drama group "Act One" as well as a singer with the music team choir. He has served in many different capacities on Sunday, from serving communion, to directing Sunday services in the sound booth to leading the congregation with the opening prayer. For many years he served as a presenter of Cedar Ridge in 7-minutes. Kevin has been on several trips to Guatemala along with his wife and kids and currently serves as a member of our Global Engagement team. Each week he videotapes our Sunday service and transfers it to our website. Recently, Kevin has become a member of a newly form team of artists that are looking at ways of adding more art to various aspects of our church life. He and his wife, Gina, have two children, Christian and Spencer, and they live in Columbia, MD.
Ugo Samuels
Ugo has been part of Cedar Ridge along with her husband and three sons since 2003. Born and raised in Nigeria she moved to the United States 20 years ago. She works as a Database Administrator for AT&T with data centers in the U.S around the world. Ugo has served previously in our Children's Ministry and is passionate about Cedar Ridge's vision. What she especially loves about our community is our commitment to follow and live out the teachings of Jesus while also being a place where you can come as you are without pressure.
Dan Wendt
Dan, originally from Michigan, is married to Julie, and they have three kids - Emma, Xavier and Ayla.  Dan is a lawyer at Miller & Chevalier, a Washington DC law firm, and he specializes in international trade and anti-corruption work. The family has lived in Kensington for 11 years and have been attending Cedar Ridge for 5 years.  Dan was initially impressed by the Children's Ministry and the very thoughtful services and finds the character and compassion of the church's members to be inspiring.