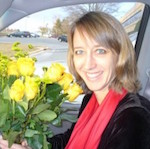 Trish Audi
Youth Pastor
Along with being a wife and mother, Trish is a Special Education teacher, a runner, a HUGE Green Bay Packers' fan, and a follower of Jesus. During her 20  years attending Cedar Ridge, Trish has served the Cedar Ridge Community in a number of ways, from working with youth and children, performing on a drama team, leading small groups, as well as traveling with the youth trip to Guatemala. With a passion for working with youth and children, Trish's upbeat and encouraging attitude are an asset to the Children and Youth Ministry where Trish feels passionate about communicating the acceptance and power of God's love in our young people's lives and how they can have an impact on their world by being a follower of Jesus.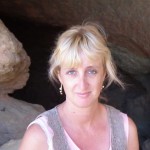 Ruth Campbell
Pastor for Ministry Development
Ruth joined Cedar Ridge in 2010, attracted by the honesty, warmth, and lack of "religion" of the members. She is inspired by the vision of a community following Jesus together, working as agents of love, peace and hope in the world. Ruth was born and raised in England before moving to the Caucasus, where she taught Theology and led a student ministry team. Escalation of conflict in the region led to her shifting into work with refugees. From there she moved to Africa to run refugee camps and food distribution programs, and to promote economic development among the poor. She met her husband Ben in Angola, and they have two children—Luke and Joel. After 20 years in international development, Ruth joined Cedar Ridge staff in 2016. She enjoys hiking, cooking, writing, and hanging out with her boys.
Matthew Dyer
Lead Pastor
Matthew has served as Lead Pastor at Cedar Ridge since 2006. Originally from England, he trained and practiced as a medical doctor and then worked in Latin America during the '80s and '90s developing Mother and Child Health programs in poor and marginalized communities. In 1995 Matthew moved into pastoral ministry, serving as a pastor at Vineyard churches in Cincinnati, Ohio and Exeter, England before becoming part of the Cedar Ridge community. He is married to Lisa (a nurse) and they have three children at college and one graduated. Matthew loves nature; he is a keen beekeeper, enjoys rugby, football and cricket, and likes nothing more than just relaxing with his family. He is passionately committed to Cedar Ridge because of all the amazing people who have made it their home, and because of our vision to follow Jesus and be the change that can bring healing and reconciliation in our world.
Colleen Heitkamp
Pastor of Connections
Colleen started her journey in following Jesus while a freshman at Iowa State University. In the late spring of 2003 that journey brought her to Cedar Ridge Community Church and she became a member shortly thereafter. She has been involved with small groups and has served as the Chair of the Board of Trustees. Colleen practiced law for over twenty years at the Federal Communications Commission. Working in the politically charged atmosphere of Washington D.C. gave her a passion for the difference we can make in people's lives by trying to follow kingdom values while in the workplace. Colleen lives in the Ellicott City where she enjoys reading fiction and attending cultural events such as the opera, or getting together with friends.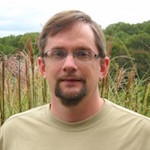 Bryan Peterson
Pastor of Children and Facilities
Bryan has been attending Cedar Ridge since 2009, when he and his wife, Sue, were captivated by its accepting environment and compelling vision. They live in Rockville with their five sons where they enjoy hanging out together, walking, reading, and navigating the highs and lows of being an avid fan of Pittsburgh sports teams. After graduating from seminary, Bryan served as a pastor at two churches in Pennsylvania for a total of 12 years. A move to Maryland led to five years of work experience in the business world, until Bryan returned to full-time ministry, joining  the staff of Cedar Ridge in 2010. Bryan currently serves as Pastor of Children and Facilities, overseeing facility issues, and coordinating our annual Guatemala Partnership trips. As leader of Cedar Ridge Kids, Bryan develops teaching content, supports parents, and seeks to integrate children into full participation in the life and vision of our community.