Discipleship Groups
We currently have 9 Discipleship Groups as well as other kinds of groups at Cedar Ridge. Due to the pandemic, many groups are currently meeting online and/or outside and practicing social distancing.
Find Available Groups
Download Group Materials
What are Discipleship Groups?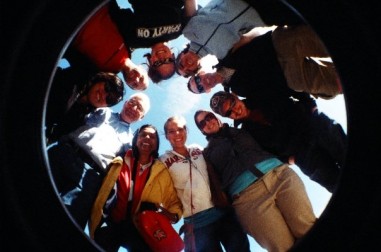 At Cedar Ridge we value both the opportunity to gather in a larger group on Sundays and in small groups we call "Discipleship Groups." Discipleship Groups are an important part of how we live out our vision to follow Jesus and give us a setting in which we can get to know one another better. By gathering in small groups, closer to where we live, we can better care for each other, help one another grow spiritually and reach out to serve others together. It is our belief that we all need this kind of companionship and a closer connection to others than is possible in larger groups alone.
Typically our entire community, including children and youth, explore the same subject matter in age-appropriate ways. You can check out our current series here. Along with the Sunday messages, groups meet in our surrounding communities to more deeply explore the series topic. These smaller groups provide a setting in which we can get to know others a little better than on Sunday mornings.
Community is important to finding your way in life. When you are feeling alone, your community will fill you with a sense of friendship. When you are feeling dejected, your community can fill you with a sense of hope. Sometimes, a community can help you navigate life's journeys when you need it most.
Who leads Discipleship Groups?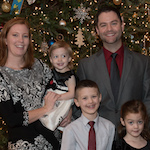 Andrew & Sarah House
Andrew and Sarah House joined CRCC in 2017 after relocating from Houston, TX. Andrew works in Rockville in the biotech field. Sarah is an arts administrator. They have three children, James, Alyx, and Eve.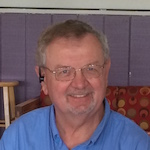 Brian Markley
Brian is a long time Laurel resident. He has worshiped at Cedar Ridge for many years and been a part of the Greenbelt discipleship group for about the past 10 years. He is in the medical field, working for a neurology practice, and loves music.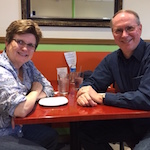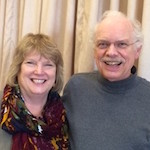 Dave & Pat Martinsen
Pat and Dave Martinsen have been attending Cedar Ridge since May 2012. They recently retired and are enjoying having two grandchildren in the area.  They are avid readers.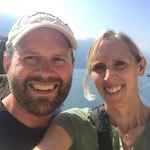 Ethan and Rebecca Stryker
Ethan and Rebecca Stryker have been attending Cedar Ridge since 2012. Originally from NY state, Ethan works for the government as a computer-programmer, and Rebecca is an 8th grade math teacher. They have 3 kids and live in southern Howard County. They both help with the HS & MS youth programs at church, and Rebecca sings on the worship team.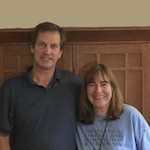 Heidi & Mike Mansen
Mike and Heidi Mansen have been attending Cedar Ridge since the fall of 2003.  They have three children: college student Ella, and graduates Doug and Greg. The entire family enjoys volunteering at Cedar Ridge and very actively participate in and volunteer with school bands and theater groups.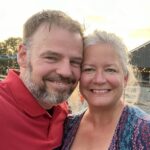 Steve & Tinica Mather
Steve and Tinica Mather have been attending Cedar Ridge since the mid 90's. Steve works as a teacher and Tinica works as a nurse. They have 2 children, one in college and one in high school. At CRCC, they've served as leaders in various roles, and together they've been leading a discipleship group based in the Four Corners area of Silver Spring for 10+ years.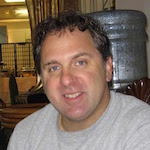 Cedar Ridge members also engage with our vision through other kinds of small groups based on a particular social justice issue, creative activity, service project, or other topic. If you have an idea for a small group you would like to lead or join, please contact us.
Sunday Morning Book Study Group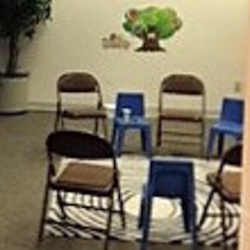 This group meets at 8:45 am in room 201 for an hour before the Sunday service. Exercise your grey matter through challenging discussions brought on by theological and inspirational books! Start the day with stimulating conversation. For questions, please contact Dave Martinsen. 
What is it like to be a part of groups at CRCC?
We have a lofty vision for our church community here at Cedar Ridge. We dream that each one of us will experience the personal transformation that comes from a deepening and vibrant relationship with Jesus. We envision that personal transformation spilling over into our relationships with friends, family members, colleagues, and neighbors. We visualize being a community that serves our neighbors and cares for the poor and oppressed.
This type of personal growth really cannot take place in isolation. We recognize our need for change when we are in relationship with one another. We dare to change when we feel safe, accepted, and loved. One way that we can join together to help one another and to serve our larger community is by participating in a Discipleship Group. Cedar Ridge has promoted these smaller groups in recognition that we need the type of companionship and a closer connection to others than is possible in larger groups alone. Although Discipleship Groups gather to discuss and learn to apply the lessons being shared during Sunday morning messages, they are so much more. They can be a place to belong, a place to journey with others in devotion to Jesus as the members below describe.
Our Discipleship Group met during the holidays for lunch, laughter and good old-fashioned fellowship.  We shared and savored our best home cooking too. We recalled our special moments during the year, both personal and spiritual.  We shared our hope for the future for CRCC. Our Discipleship Group is my extended family.  We share our love of Jesus Christ through a review of the weekly sermons and bible study questions.  Our Discipleship Group meets after church on Sundays.  We are a diverse lively crew and we provide support, care and love for each other.  We have great respect for our diversity and learn from each other's life experiences  and walk with God.  At times, our group is met with silence, as we contemplate a challenging perspective from one of our members.   We know we are all a part of one 'body', therefore, we value everyone's contribution.   I have been a part of the group for three years.  The group has increased my ability to listen and respect a variety of opinions, to trust and to love.  I look forward to our fall Discipleship Group study!  "God is love."
Being part of a Discipleship Group is one of our favorite things about going to Cedar Ridge. Over the past 8 years we have had to opportunity to get to know many different people in our Discipleship Groups. We've had various roles as attendees, hosts and leading. Discipleship Groups have been a source of fun (beach trips), great relationships, accountability, opportunity to serve together (raking leaves, DC grate patrol), spiritual growth and encouragement for us both individually and as a couple. This past January we had a baby born 3 months early, and we spent 11 weeks with her in the NICU. Our church community and especially Discipleship Group gave us so much support. We didn't cook a single meal from when she was born until after she was finally home! Discipleship Group for us is our Cedar Ridge family. We are so thankful for the relationships we have gained and continue to build.
As a member of a men's Discipleship Group, meeting under the leadership of Scott Harwerth has helped me to work out questions or concerns relating to the different discipleship series CRCC presents over the course of a year. As we discuss the material and go over the questions I hear an array of insights that help to keep mine in check. This group of men who take the time to gather once a week allows each of us time to share, listen and reflect on church life and our own walk in the Lord and helps us to be better people, husbands, fathers and friends. Even when there is no designated series we try to continue to meet to help keep our spirits' flame kindled.
Small groups have been instrumental over the years in CRCC and I have been blessed by being in a small group. It's a place where deeper connections have been made with other believers. It is not always convenient for me to attend, but I attend when I can. We get together, talk a bit about what is going on in our lives and study the Bible or a topic assigned and discuss how it applies to our life and then pray for one another. It is a good place where we can share a little about what is going on in our lives. We laugh and cry together and support and encourage one another. Being in my small group has improved my life definitely.