Stories from the Farm
Thoughts from our Farm Team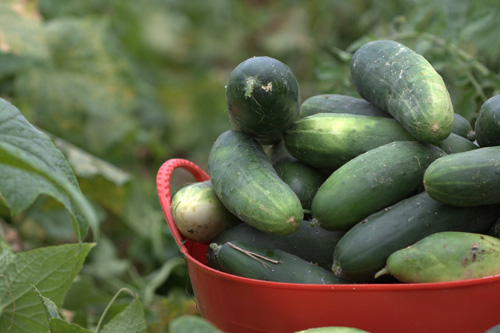 Growing up on a farm and ranch in central Texas instilled in me a love of nature. I spent my summer days running through the fields, riding on the tractor, feeding the cattle, moving hay bales and playing in the creek. We would work as a family to accomplish the constant work required to maintain the crops and cattle. My father rarely went to church with us on Sunday because he was busy working on the farm. He always said he felt closest to God when he was preparing one of our fields for a new crop and watching the plow turn up the fresh soil. The soil was full of nutrients and ready to breathe life into a new crop that would feed those here on Earth.
Every time I work on the Cedar Ridge farm, I feel close to my father and can feel the spiritual connection of which he so dearly spoke. When my family began attending Cedar Ridge 6 years ago, I was naturally drawn to the church's property and the farm. We really had no idea what we were doing the first time we went to work there. Growing vegetables in Maryland is very different than in Texas. But with time and commitment, I was able to learn the planting and harvesting patterns.
I have worked on the farm for 5 of my 6 years at Cedar Ridge and have found it to be a place of community and friendship. It has taught my children about the hard work that goes behind the vegetables we buy at the supermarket. They have seen and experienced the joy of a seedling sprouting, picking (and eating) a tomato from a plant they helped sow, and weighing vegetables after harvest. While we have not experienced a harvest delivery ourselves, we frequently talk about those benefiting from our hard work.
As wonderful as all of this seems, my children are normal children, thus we have our trips to the farm on hot days where enthusiasm waxes and wanes. A few years back we began starting our work evenings with a picnic on the church grounds. We all enjoy a few slices of pizza or a sandwich at the picnic tables before getting to work. This adds to the family time we experience on the farm and helps balance out the dirty work. My children also enjoy earning Student Service Learning (SSL) hours while working on the farm, another incentive for those with middle or high school students in Montgomery County. There is work appropriate for all ages and farm team members can assist you with finding the right activities that meet the skills of your family. Just ask!
All in all, the church farm gives me a place to calm my thoughts, embrace the Earth's gifts, contribute to the nutrition of those who are hungry in our community, and instill value for hard work and community in my children. I am thankful to our Cedar Ridge Community for providing a place to give and receive the gifts of God.
Interested in helping out with the Farm?
Learn about the Farm and how you can participate in our work. Seasonally, there are all kinds of ways you can help keep it going.