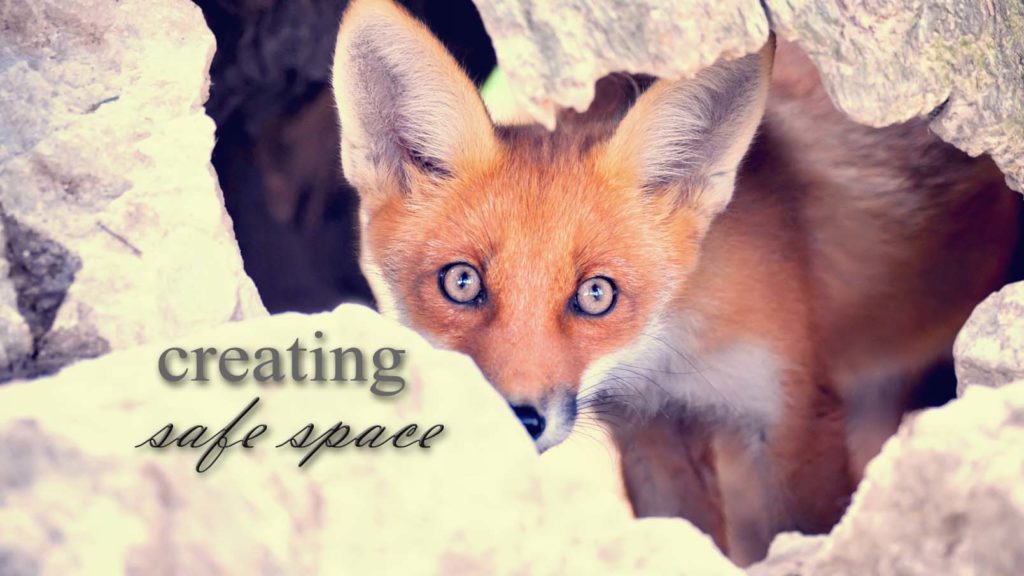 Beginning February 18, this six-week Lenten "challenge" series will explore what it means to create, enjoy, and extend safe space. In a society that celebrates busyness as a sign of success, we will intentionally slow down to make room for prayerful reflection on how we interact with God, other people, and society as a whole. Many of us fear judgment for expressing our authentic selves, and yet we simultaneously find ourselves quick to judge others, valuing being right more highly than being loving. We long for gracious friendship and community—where we have space to grow, make mistakes, and experience unconditional love. And as followers of Jesus, we want to extend this safe space to all our neighbors through radical hospitality and a commitment to social justice.
Small groups will form around specific challenges for weeks 3-5 of this series:
Simplifying life: These groups will look at ways we can simplify our hectic lives to make more room for God, ourselves, and others. We will consider practical ways to simplify life, and will engage in prayer for discernment in how to prioritize our time and energy.
Being authentic: These groups will seek to identify areas and relationships in which we struggle to be our true selves. We will engage in prayerful practices that nurture self-acceptance, and take practical steps to put in place habits that enable us to be authentic.
Becoming a safer person: These groups will explore what it means to be a safe person in the various contexts we find ourselves in. We will practice skills and seek to adopt attitudes that make safe space for others without sacrificing our own authenticity.
Reducing marginalization: These groups will identify certain people who do not feel safe within mainstream society. We will engage in advocacy and/or practical support together with—and under the guidance of—these marginalized people.
Download the series flyer to learn more about these groups.
Join a Group:
Sign up online or in the Commons to join one of the four groups after the service on Sundays March 4, 11 and 18 (childcare will be provided).
If you are in a discipleship group, decide whether you want to take on a challenge together, or go to different groups for this 3-week event.
Questions? Comments? Contact us at questions@crcc.org
Challenge groups will have an opportunity to report back on their experiences on Palm Sunday—the final week of the series. This will also be a Commitment Sunday when we will welcome new members into our increasingly safe and inclusive community. The service will be followed by a potluck lunch.
Sunday Messages:
February  18: What is safe space? – Matthew Dyer
February  25: Simplifying Life to Make Space – Matthew Dyer
March 4: Safe Space to Be My Authentic Self – Ruth Campbell
March 11: Becoming a Safe Person – Matthew Dyer
March 18: Safe Space For All – Ruth Campbell
March 25: Celebrating the Gift of Safe Space – Matthew Dyer