Not everything we plant makes it to harvest. This year, squash beetles have destroyed whole rows on the farm. It's difficult to see hard work, seeds, and water go to waste, and it's sad to admit that we won't be able to pass whole crops along to the families we partner with. And it's hard not to be angry with our pests. Many people are; all the articles on squash beetles seem to be about eradicating them. Despite the abundance around us, we can feel a little defeated.
I love working with children on the farm, because they don't see the problems. At the recent Craft Brews and Sodas evening, squash beetle and slug collecting became games. While adults hacked at weeds to clear away ground, kids had productive play with farm tools. Where adults hauled away trimmings for compost, kids raced wheelbarrows. Perhaps by design, playfulness is contagious. There was more laughter by the end of the clearing and re-sowing than when we began, despite the difficulties.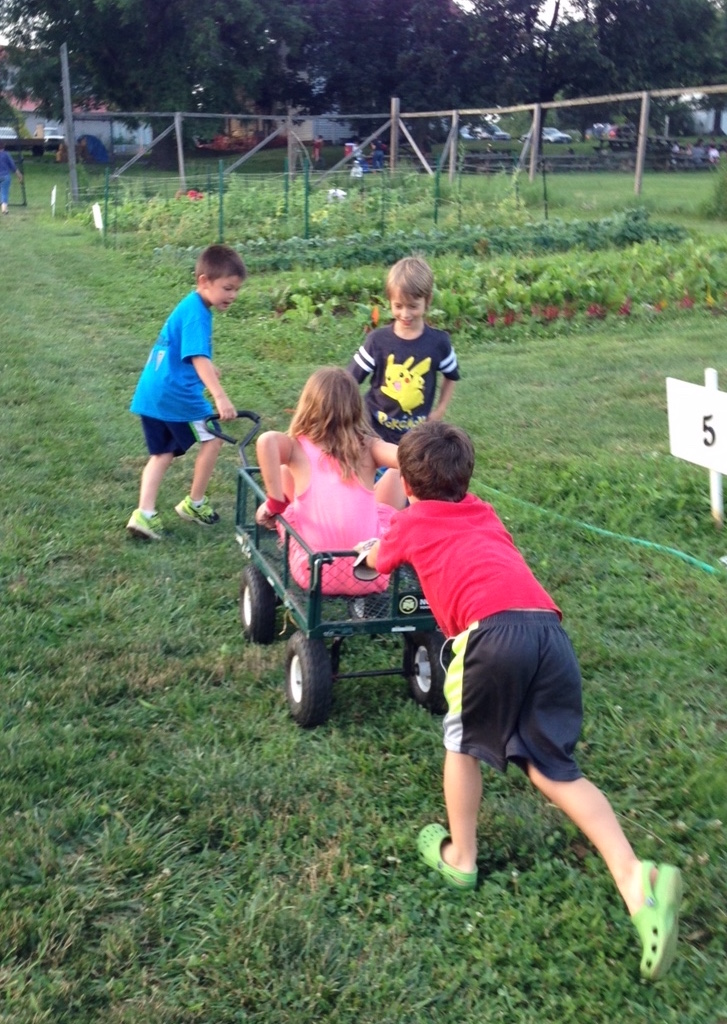 Children can help us all to engage with service as a process. Beetles (and groundhogs and dry spells and weeds) defeat us only if we see farming primarily as a means to an end. We'll never grow everything nor feed everyone that we'd wish. Not everything will go according to plan. But we grow so much! And people really are helped! And I think the farm is more than the food we produce. It's a statement made in sweat and water and soil: we're partnering with the earth and one another to help our brothers and sisters. What a blessing it is to be able to farm!