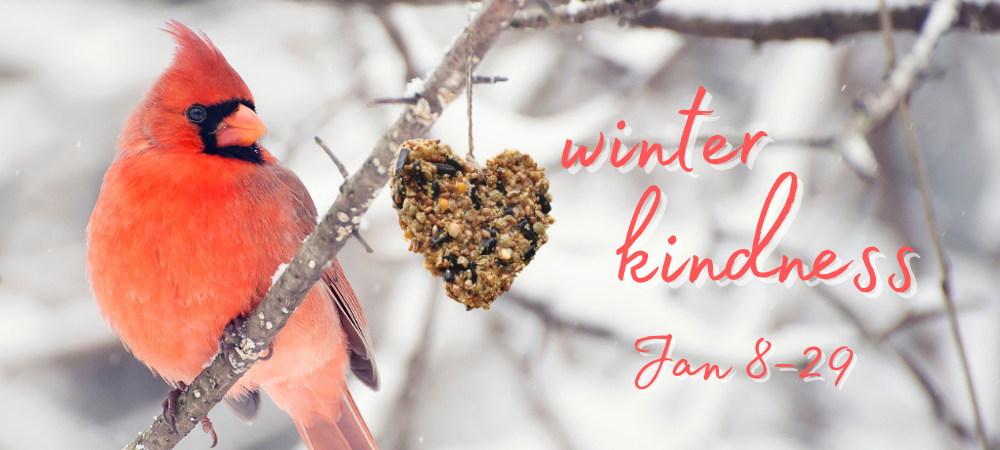 From Series: "Winter Kindness"
Winter is a time of scarcity. With less light, warmth, and food, life can become more precarious for animals and humans alike. Winter weather makes shelter essential, and for many, the cold and dark heighten feelings of isolation and depression. Perhaps more than any other season, winter calls out for kindness. It provides an annual reminder that we need one another. That the world around us awaits our lovingkindness—from hungry squirrels and chickadees, to lonely neighbors and homeless families. During this four-week winter series, we will practice kindness together, engaging in activities for all ages that draw us together as a community, and help us reach out to those around us. Like a fire on a winter's day, we will choose to be a light in the darkness, a place of warmth in a cold world, hopeful in a cynical age. This winter, as God's beloved children, let us clothe ourselves with compassion, kindness, humility, gentleness, and patience (Colossians 3:12).
More Messages from Ruth Campbell...