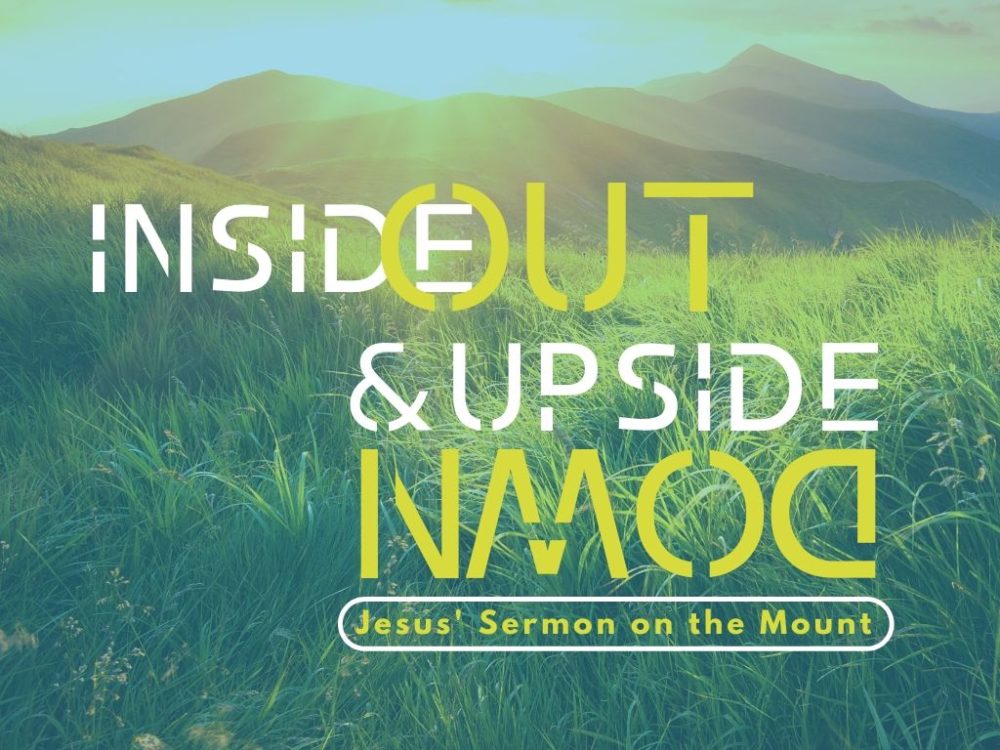 From Series: "Inside Out and Upside Down"
Before Jesus ever chose a disciple or began to teach, he was baptized in the River Jordan. As he came up out of the water, a voice from heaven declared, "This is my Son, whom I love." Immediately following this, Jesus went into the desert region alone and stayed there for 40 days. Freed from the noise of society, the demands of other people, and the distractions of food and drink, work and entertainment, Jesus reflected on his identity, his relationship with God, and the life he would lead and call others to. Following this time alone, Jesus began to teach—and this teaching is summarized in Matthew 5-7, which we now call the "Sermon on the Mount." Each year, we commemorate and seek to follow Jesus' example of self-reflection for the 40-day period of Lent. In a culture addicted to noise and action, stillness can seem unnecessary and even uncomfortable. But we know that it is in quiet and rest that we hear the "still, small voice" of God in our inner selves. In the Sermon on the Mount, Jesus urges the stillness of complete trust, saying, "Do not worry about tomorrow, for tomorrow will worry about itself." By laying aside our past regrets and future anxieties, and living in the present moment, we become more aware of our connection to the source of all life. As our sense of connectedness grows, we understand that the Kingdom of Heaven is "at hand;" the "divine life" we might imagine only to exist in a place called heaven, is actually possible here and now in our everyday lives. In the Sermon on the Mount, Jesus dares to dream of heaven on earth, where love, justice, mercy and forgiveness prevail over hatred, fear and violence. This way of living requires us to think differently, to open our hearts and minds to new possibilities, and to take on a higher consciousness. Jesus offers a pathway into this life by simply becoming his apprentices and following him. As we learn and grow, we experience more of this heavenly life and are able to let it flow out of us to transform the world around us. As the writer Pico Iyer expressed it, "The point of gathering stillness is not to enrich the sanctuary or the mountaintop, but to bring that calm into the motion, the commotion of the world." This Lent, we will set out on a Lenten journey to practice stillness and quietness as a means to engage deeply with Jesus' teaching, open our hearts honestly to its compassionate challenge, and seek the enlightenment and empowerment of God's love in our everyday lives. We will explore the teaching through themed worship services and messages, and will dig deeper in a variety of "challenge groups" that will run for three consecutive weeks.
More Messages from Ruth Campbell...
Interested in visiting?
We welcome you to join us in person for a service. Find out all you need to know at the link below.