Join us this Christmas at Cedar Ridge
Join us at 10 AM on Sundays in December for "Experience the Story," and at 5:30 PM on Christmas Eve for a candlelight service.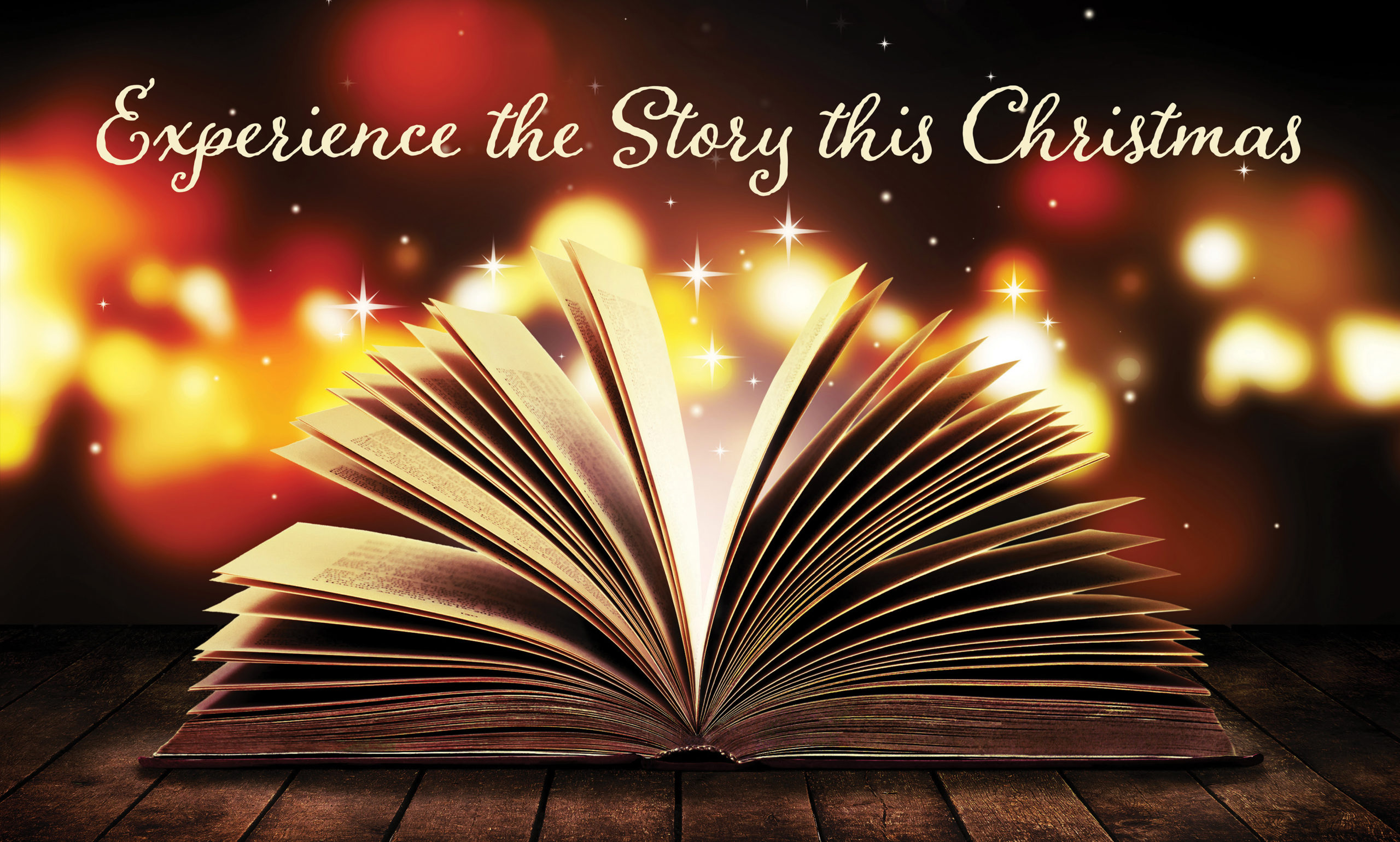 Experience the Story: Sundays, December 1-22 at 10 AM
This Advent season, we will seek a deeper experience of God by immersing ourselves in the Christmas story. Perhaps we have read the ancient gospel narratives of the birth of Jesus many times before. But there is fresh meaning—new hope, peace, love, and joy—to be found in this old story.
As humans, we seem hardwired to respond to stories: they trigger parts of our brain that allow us to move beyond hearing facts to share in the experience of the events described. Stories synchronize our brain activity with other hearers. They draw us together. Stories affirm what we have in common, and show us that we are all on a journey together.
And Christmas is no ordinary story. It embodies our longing and hope for peace in the uncertainty of our world; for love clothed in all its vulnerability to prevail over fear; and for joy to flood the darkest of our night's skies with angels-song.
This Advent, we will experience the Christmas story through imaginative reading, contemplation, study, and worship. Let us invite the Eternal God to speak to us this season through ancient words and timeless truths. May we know in our innermost being that the Word became flesh and made his dwelling among us.
| | | |
| --- | --- | --- |
| Date | Message | Speaker |
| Dec. 1 | Entering the Story | Various |
| Dec. 8 | Studying the Story | Matthew Dyer |
| Dec. 15 | Letting the Story Read Us | Matthew Dyer |
| Dec. 22 | Celebrating the Story | Ruth Campbell |
| Dec. 24 | Christmas Eve Service | Matthew Dyer |
We wish you the happiest of holidays!
See what's ahead in our upcoming series.
Advent in the Barn
We invite you to kick off the season on Saturday, December 7, from 3-6 PM, with hayrides, s'mores-making, cookie-decorating, fair trade gift-shopping, and more. Visit with Santa or sing along with traditional Christmas carols, while sipping hot chocolate, mulled wine or spiced cider in our historic barn. All activities and refreshments are free of charge.
About Us
We invite you to join us this Christmas!