Greencastle Advocacy Project
Supporting Greencastle Elementary School
For several years, Cedar Ridge Community Church members have partnered with Greencastle Elementary School, sharing food-in-backpacks, birthday books, and Thanksgiving baskets with Greencastle students and their families. These activities are meeting vital needs, yet Greencastle students and their peers in other high-poverty, high-need elementary schools need more–namely, after-school enrichment programs.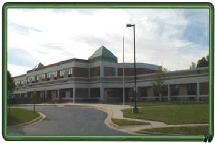 The After-School Gap
Quality after-school programs improve student achievement. The biggest hurdle to after-school enrichment is cost. In Montgomery County, the majority of after-school activities depend on family-paid tuition, putting these programs out of reach for low-income students including many at Greencastle.
Over the next year, a small Cedar Ridge team will draw on our economic justice and racial reconciliation teams' experience to work with Greencastle to identify and advocate for improved and affordable after-school programs.
How You Can Help
On Tuesday, January 15, Cedar Ridge members supported the Greencastle Parent-Teacher Association's virtual lobbying day to encourage the Montgomery County Board of Education to provide funding to support free after-school programs at Greencastle and other Focus Schools in Montgomery County.
Over the next several months, we will need additional volunteers to help
Provide food and childcare for a parents' meeting at Greencastle school to discuss after-school needs and opportunities.
Drive parents and friends to school board meetings to advocate for after-school funding for Greencastle and other schools in the Paint Branch cluster.
Sign a letter to the School Board and other decision makers.
If you are interested in any one of these actions or have questions, please contact Melinda Anderson or Rachel Anderson.