We currently have 12 Cedar Ridge Discipleship Groups led by the following people.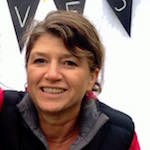 Lisa Dyer
Lisa facilitates the group that meets in the Brookeville area. She believes being part of a group that is fun, caring, open minded and never dull makes getting together each Wednesday easy. She also thinks the group's weekly potlucks are the best!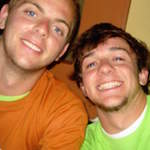 Derek Harwerth and Nate Peterson
Derek and Nate are recent graduates from the University of Maryland. Derek works at the US attorneys office in Baltimore, and previously served on the board here at Cedar Ridge. Nate works as a 3rd grade teacher in Montgomery County, and is excited to be part of this new small group!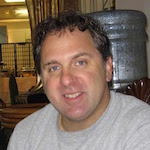 Scott Harwerth
Scott has been attending CRCC with his wife and family since 1991.  He has been leading this men's discipleship group for the past 10 years.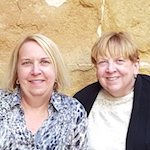 Colleen and Janet Heitkamp
Janet Heitkamp and Colleen Heitkamp  are sisters who have been involved in leading different types of discipleship groups since their college years. Both have been attending Cedar Ridge Community Church since 2002. Their group is very relational and has a casual style while going over the material for the studies. We meet in Southern Howard County.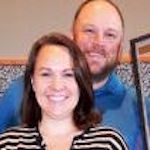 Rachel and Scott Herlein
Scott and Rachel moved to the area two years ago and have truly valued being a part of the CRCC community since then. They enjoy helping to lead worship and appreciate the many programs and opportunities to connect. At their former church, they led a discipleship group for seven years and are excited to join D-groups at Cedar Ridge!  Their three daughters, Olivia (17), Brielle (14), and Maryn (8), enjoy the youth and children's programs and look forward to hanging out with any kids who come along with their parents to the D-group gatherings.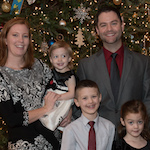 Andrew and Sarah House
Andrew and Sarah House joined CRCC in 2017 after relocating from Houston, TX. Andrew works in Rockville in the biotech field. Sarah is an arts administrator who currently stays home with their three children, James 9, Micah 7, and Eve 4.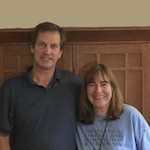 Heidi and Mike Mansen
Mike and Heidi Mansen have been attending Cedar Ridge since the fall of 2003.  They have three children: Doug and Greg, who are currently seniors at Springbrook High School and Ella who is in the 7th grade at White Oak Middle School.  The entire family enjoys volunteering at Cedar Ridge and very actively participate in and volunteer with the band and theater groups at both schools.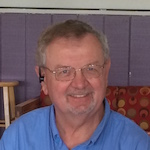 Brian Markley
Brian is a long time Laurel resident. He has worshiped at Cedar Ridge for several years and been a part of the Greenbelt discipleship group for the past 5 years. He is in the medical field, working for a neurology practice, and loves music.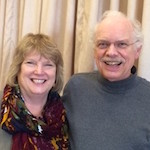 Dave and Pat Martinsen
Pat and Dave Martinsen have been attending Cedar Ridge since May 2012. They recently retired and are enjoying having two grandchildren in the area.  They are avid readers.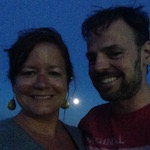 Steve and Tinica Mather
Steve and Tinica Mather have been attending Cedar Ridge since the mid 90's. They both work at the Maryland School for the Deaf; Steve as a middle school language arts teacher and Tinica as a registered nurse. They have 2 children, Will (14) and Violet (9). At CRCC, they've served as leaders in various roles, and currently Steve is the treasurer on the board. They've been leading a discipleship group based in the four corners area of Silver Spring for 5 years.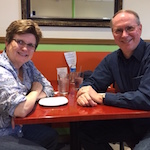 Cindy and Dan Norell
Dan and Cindy Norell have been discipleship group leaders for a number of years. They have also been active in marriage mentoring, teaching Sunday School, and Local Economic Justice. They have lived in several different countries and are interested in social justice, deepening their prayer life, and becoming more faithful followers of Jesus even in the midst of the ups and downs of life.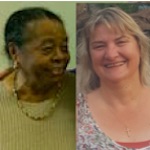 Jeanne Triplett and Hope Dolan
Jeanne is a senior, a mother, a grandmother and a retired teacher who has attended CRCC since 2012. In addition to enjoying and absorbing God's messages every Sunday, she looks forward to disciple group discussions. Group participation helps her to learn life lessons through sharing with a diverse group of church members, and broadens her goals for a peaceful and God-directed life. Hope has been attending Cedar Ridge for 16 years. She has enjoys being involved in the church and community.  She especially likes welcoming newcomers into the church and around her dining room table.
In addition, Cedar Ridge members host various other kinds of small groups. Click the link to learn more about them.
View a list of available groups here.