Cedar Ridge Children & Youth
Children and youth are a priority for us at Cedar Ridge. On Sundays, different age groups for school children and young adults cover similar topics as adults, so families can have conversations together. We believe we all grow best through relationships, so we encourage lots of interactions between adults, young people, and children. We discuss stories from the Bible, current events, and various life challenges, and look for creative ways to help children experience and share God's love.
Since our church building is currently closed, material for children is posted online each week. Please contact us for up-to-date information about online and socially distanced in-person activities for youth. 
Sundays at 10 AM in the main building, nursery room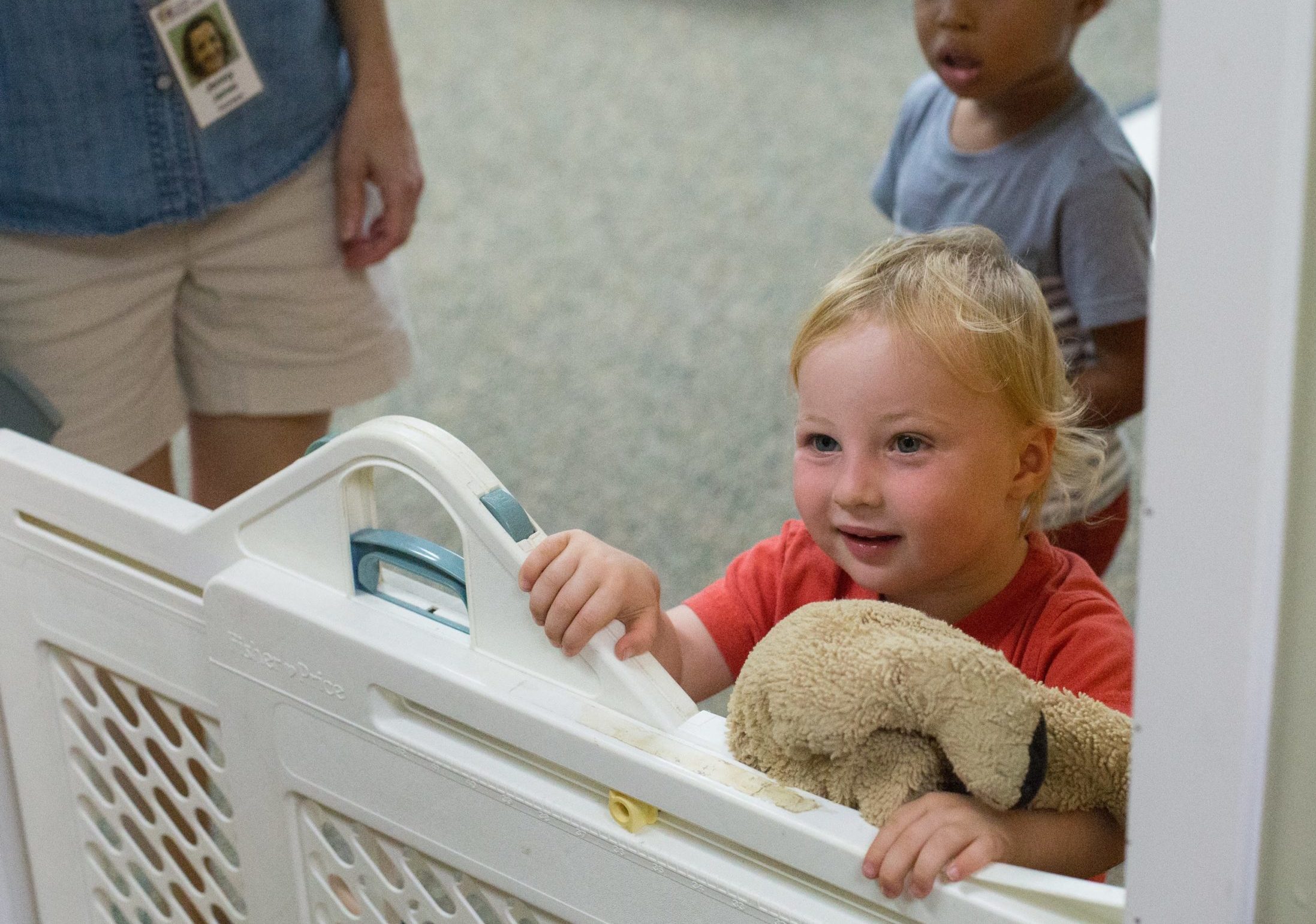 Our volunteers with infants and toddlers will help your child feel comfortable, safe, and loved. If you prefer to keep your children with you, comfortable seating is available at the back of the auditorium, and there are also TVs in the Commons for viewing the service.
Sundays at 10 AM in the main building, room 202
We aim to provide a welcoming and enjoyable environment in which children can explore what it means to follow Jesus. Through art, song, play, prayer, storytelling, service, and conversation, we seek to help children learn to both accept their unique selves and act with love and justice towards others.

Sundays at 10 AM in the downstairs of the barn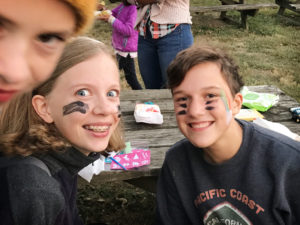 Our dedicated team of Middle School leaders is passionate about helping students explore faith and navigate the challenges of the middle school years. With a strong relational component mixed with plenty of fun, we consider together the claims and teachings of Jesus, and their relevance to teens and pre-teens.
Sundays at 10 AM in the upstairs of the barn
At Cedar Ridge our High School Group is all about developing relationships with and among students as we explore together the life Jesus taught us to live.  We welcome students' doubts, questions, and struggles, while also challenging them to follow Jesus passionately and help make the world a better place.
Intergenerational Services
All Ages Together: A few times a year we hold an All Ages Together service with adults and children in the auditorium. These services offer a variety of age-appropriate experiences designed to bring children, youth, and adults under one roof to worship and grow together. On these Sundays, "Wiggle Rooms" are also available for parents and young children who need a break from the main service. Specific dates are announced well in advance.
First Sunday: On the first Sunday of the month, children and youth join the adults in the auditorium for the first half of the service, which includes worship and communion. 
Activities for All Ages
There are many opportunities for you and your kids to connect with Cedar Ridge. Join us on the farm to weed, water, and harvest from spring through early fall or in serving our local community on a day of service. Enjoy an outdoor movie night in the fall, or come to the Harvest Festival.
Youth Retreats and Other Activities
Because relationships are so important, we meet for retreats and other social gatherings on-site and off-site throughout the year. Our students are also encouraged to participate in our summer trips to Guatemala and other service opportunities.
Our Volunteers
Through our screening and check-in processes and volunteer policies, we do our best to ensure a safe place for children and volunteers to interact together in positive, healthy ways. We welcome new volunteers of all skill-levels! 
 I really started working with the youth to make a difference. I want to help other parents by helping provide a safe environment for their kids to hang out and hopefully grow closer to God.
It amazes me the depth of thought that takes place during conversations about Jesus (and life) with kindergartners and first graders; I often feel I take more away from Sunday mornings with the kiddos than they do.
I'm passionate about working with young people and helping them figure out who they are and who Jesus is to them because I struggled in middle and high school with those issues and heard Psalm 139 about how I'm a wonderful work of God.
What I enjoy about working with high school youth is the opportunity to learn and reflect on my faith by listening to their thoughts, opinions, concerns, and reactions to our weekly lessons. They often share points of view I haven't considered or have forgotten. I attempt to offer a biblical, historical,and geographical context  to our lessons, which I hope connects to their lives.